Adam Donovan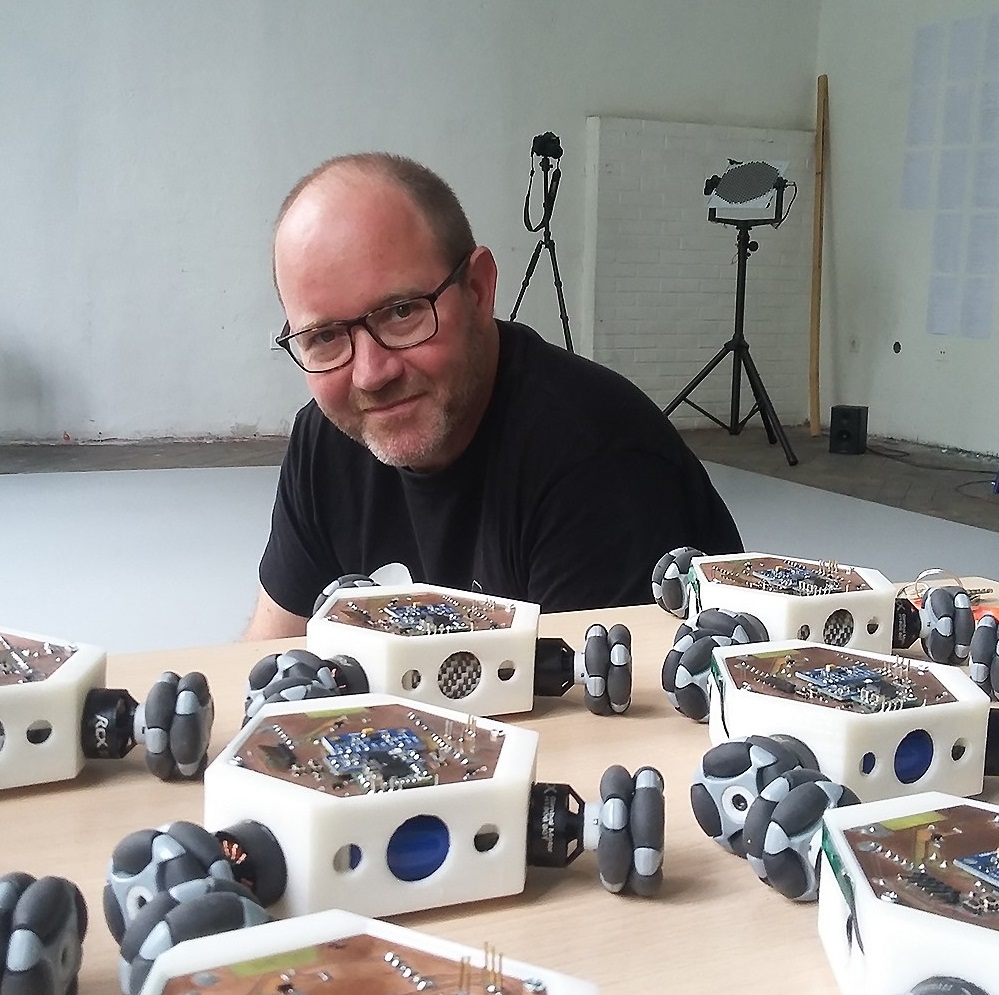 Katrin Hochschuh and Adam Donovan met in 2016 through a mutual network of artists, architects and researchers in Zurich, Switzerland.
Donovan's work combines the highly specialised field of scientific acoustics and robotics with the visual arts which he has been researching since 1996 to transform this into his artistic medium. His work has been shown across the globe at prestigious venues and festivals from, ISEA Dubai, WRO media arts festival Poland, NEXT advanced music festival Slovakia and the Museum of Digital Art Zurich.
Together Hochschuh and Donovan create sophisticated robotic mechanisms that play with the unobtrusive uncanny systems within us. Their works and machines invoke an otherness or timelessness that is only present in the here and now.