Thomas Gorbach & The Vienna Acousmonium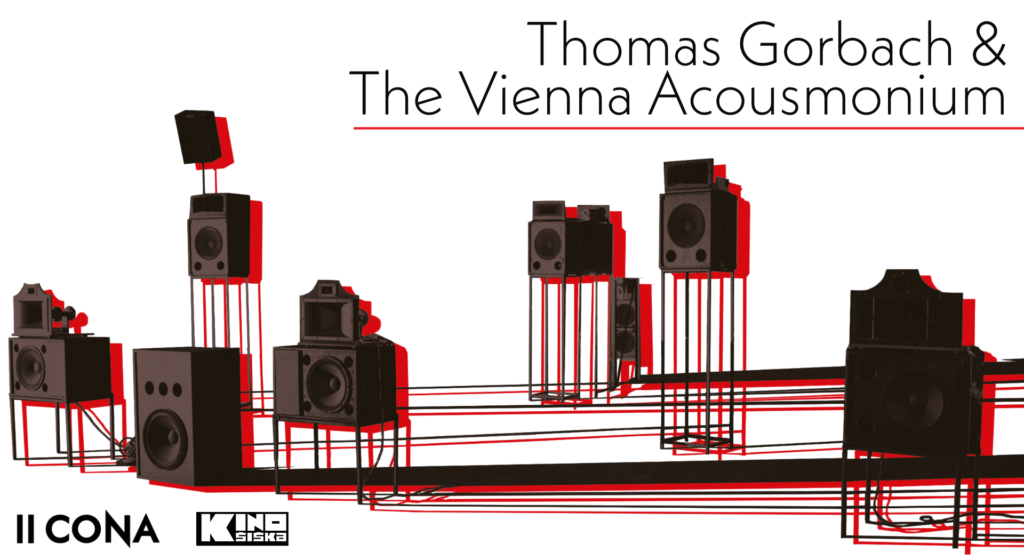 CONA and Kino Šiška invite you to two transformative evenings of acousmatic music! Austrian musician, performer and acousmatic composer Thomas Gorbach returns to Ljubljana. He will be joined live by guest artists Andrej Kobal, OR poiesis and tonota.
The Vienna Acousmonium, a multi-dimensional sound orchestra, sound studio and laboratory for the manipulation and atentive listening of ephemeral, dynamic-moving sound sculptures will come to life in the Katedrala Hall.
On Tuesday, March 14, a curated selection of top sound compositions from current studio achievements and archives of important and high-profile composers, selected by Thomas Gorbach, will be presented. Gorbach will also interpret the compositions on his acousmonic instrument.
On Wednesday, March 15, Thomas' selection from the treasury of sound arts and electroacoustic music will be complemented by live performances by three artists. The compositions Air Transitions by Andrej Kobal and Furīfōru / fluvial by OR poiesis will be played for the first time. Sound artist tonota will perform her work uncertainty in Ljubljana for the first time.
Artists: Thomas Gorbach, Andrej Kobal, Petra Kapš (OR poiesis), Ivona Eterović (tonota)
Production: CONA for the Steklenik Gallery
Coproduction: Kino Šiška
Organisation: Irena Pivka, Brane Zorman
Public relations: Matej Tomažin, Anja Pia Biščak
Design: Matej Tomažin
Translation and proofreading: Daniel Sheppard
See more