Thomas Gorbach & The Vienna Acousmonium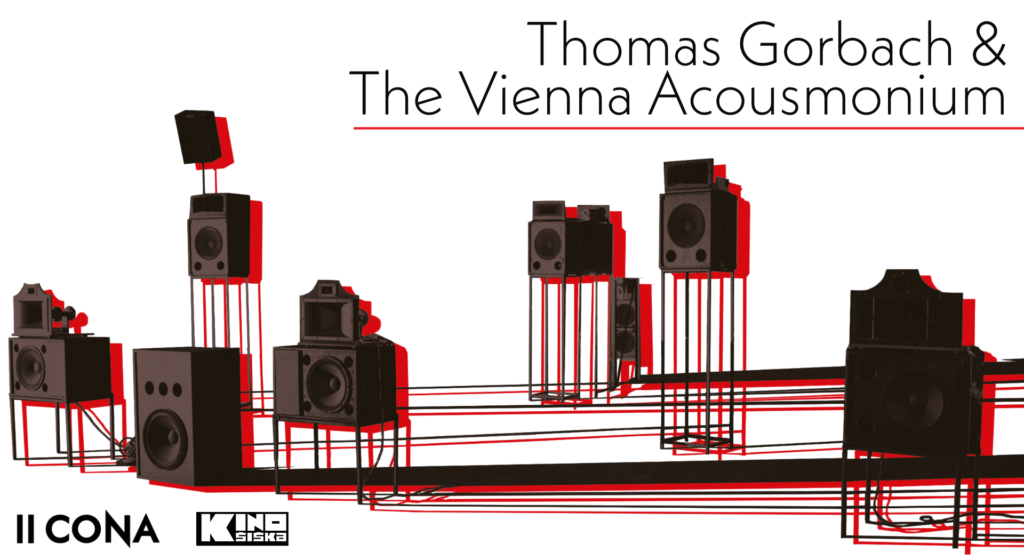 CONA in Kino Šiška vabita na dva transformativna večera akuzmatične glasbe! V Ljubljano se vrača avstrijski glasbenik, izvajalec in akuzmatični skladatelj Thomas Gorbach, ki se mu bodo v živo pridružile_i gostujoče_i umetnice_ki Andrej Kobal, OR poiesis in tonota.
The Vienna Acousmonium je multi-dimenzionalni zvočniški orkester, zvočni studio in laboratorij za manipulacijo in čuječe poslušanje efemernih, dinamično-gibalnih zvočnih skulptur.
V torek, 14. 3., bo predstavljen kuriran izbor vrhunskih zvočnih kompozicij iz aktualnih studijskih dosežkov in arhivov pomembnih in odmevnih skladateljic_ev po izboru Thomasa Gorbacha, ki bo skladbe tudi interpretiral na svojem akuzmoničnem instrumentu.
V sredo, 15. 3., pa bodo Thomasov izbor iz zakladnice zvočnih umetnosti in elektroakustične glasbe dopolnili nastopi treh umetnic_kov v živo. Premierno bosta predstavljeni skladbi Air Transitions avtorja Andreja Kobala in Furīfōru / fluvial avtorice OR poiesis. Zvočna umetnica tonota pa bo prvič v Ljubljani izvedla svoje delo uncertainty.
Artists: Thomas Gorbach, Andrej Kobal, Petra Kapš (OR poiesis), Ivona Eterović (tonota)
Production: CONA for the Steklenik Gallery
Coproduction: Kino Šiška
Organisation: Irena Pivka, Brane Zorman
Public relations: Matej Tomažin, Anja Pia Biščak
Design: Matej Tomažin
Translation and proofreading: Daniel Sheppard
See more