Oculos Super Ignes Vigilantes Volavimus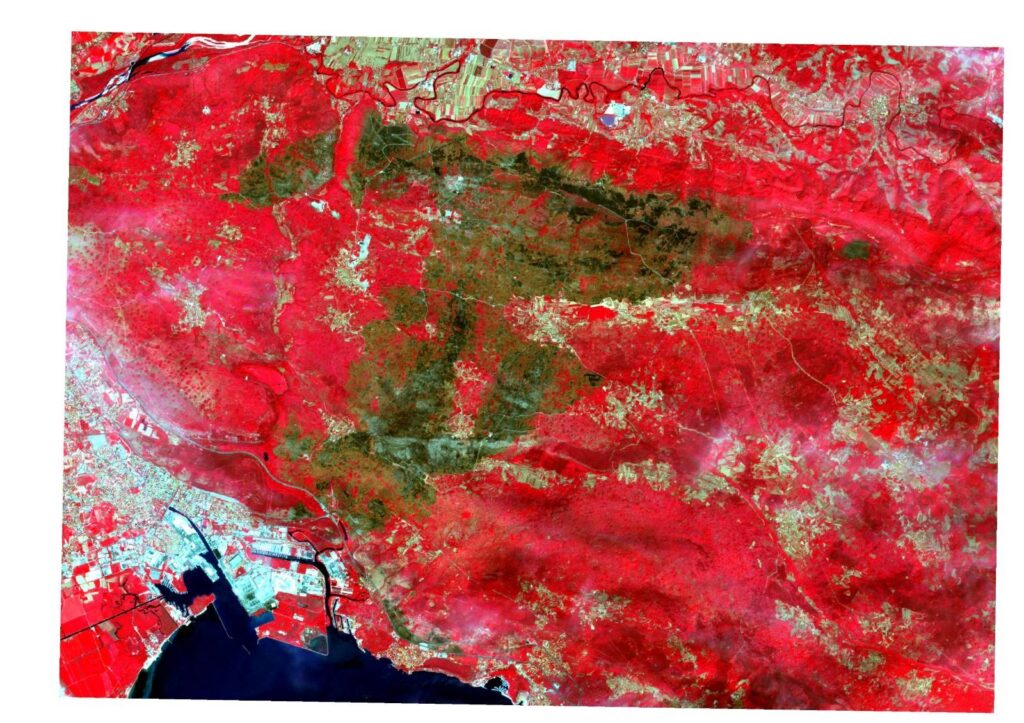 SPEKTR Z – Sensor Polygon for Electromagnetism, Communication, Technology, Research and Sensing is a hybrid mobile laboratory that is being created as part of the konS ≡ Platform and started operating in July 2022, during the largest natural fire in Slovenia's recent history on the Karst. It continued his activities as part of the ISOLABS project in the Soča river basin in August 2022, where it will be active at least until 2026. The laboratory is of a hybrid nature, consisting of modules and equipment for remote sensing, reception and processing systems for sensor data, and a special department of the laboratory is devoted to public presentations of activities and cooperation with tactical media workers, artists, creative and high-tech industry and research institutions. The object Oculos Super Ignes Vigilantes Volavimus is designed as an abstract representation of the layers of the laboratory's operation during fires in the Karst that included acquisition of remote sensing data and analysis as well as planning systems for their capture and processing.
Phase 1 of the project was conducted by the SPEKTR Z collaborators: Matej Bone, Dr. Urša Kanjir, Boštjan Košiček, Matej Kravanja, Dr. Martin Lamut, Dr. Aleksandra Lobnik, Bogdan Magajna, Miha Mayer, Jernej Moderc, Dr. Leon Pavlovič, Marko Peljhan, Dr. Tomaž Rodič, Dr. Mitja Skudnik, Samo Stopar, Ana Urbas, Uroš Veber as well as multiple members of the 1st and 72nd Brigade of the Slovenian Armed Forces and 15th Air Force Squadron including members of the 154th JTAC company and 107TH Air base communications and air traffic control group.
Production: Projekt Atol Institute
Partners 2022: C-ASTRAL, Institute for forest management of Slovenia, Slovenian Armed Forces, GOZDIS – Forestry institute of Slovenia IOS – Institute for ecology and sensors, Civil Defense corps of Slovenia, Triglav National Park, Center of Excellence SPACE-SI, ZRC SAZU – Remote sensing section
See more